Our advisory board
The Advisory Board of World Nutrition has knowledge of modern technology and historic therapies and can help us by giving us the latest information and insights.
Dr. Xianen Wang
Dr. Xianen Wang has been an Oriental Medicine Doctor for over 35 years. His philosophy is a cohesion of Western technology and Eastern treatment of the underlying constitutional malady. Dr. Wang uses modern medicine and new aged techniques while infusing the rich traditions of Chinese Medicine to bring a new approach to the medical community today. Dr. Wang is a Medical Doctor with a deep understanding of Chinese Medicine. His patients come from all around the world to see him and take advantage of his medical insights.
Dr. Wang believes that the most effective treatment for lifestyle related illnesses includes an attack on pathogenic factors with a simultaneous reinforcement of the body's own disease resistance faculties. Highly revered and well respected Dr.Wang holds the highest of medical ethics, and is tireless in his pursuit of methods and knowledge to blend modern technology and age old practices to master and improve his skills in providing the highest level of care to all patients.
Dr. Gowri Rocco
Dr. Gowri Rocco, M.D. has been an avid supporter of World Nutrition, Inc. and our product line. We are excited to have her and her high standards and priority of health and wellness join our team.
Dr. Rocco is a strong proponent of wellness and preventative medicine. She is dedicated to providing excellent, individualized, patient-focused health care. Her mission is to "Restore your health, rejuvenate your body and renew your spirit."
Dr. Rocco is a board certified Family Medicine Physician who specializes in hormone optimization and balancing. Her combined skills using Functional, Integrative and Regenerative Medicine helps her patients feel a sense of well-being and optimal vitality.
Dr. David Getoff
Dr. David J. Getoff, CCN, CTN, FAAIM received his BS degree from Union Institute College of undergraduate studies, Cincinnati, Ohio in Nutrition and Holistic Therapies. He is Board Certified as a Naturopathic Physician by the North Carolina Board of Naturopathic Examiners, is Board Certified as a Clinical Nutritionist (C.C.N.) by the Clinical Nutrition Certification Board, a licensed as a nutritionist by the State of New York, a certified as a Nutritional Consultant by the American Association of Nutritional Consultants, and is a Fellow of the American Association of Integrative Medicine.
Since 1992, Dr. Getoff has had a full time private practice in Naturopathy and Clinical Nutrition. For nine years, he has been teaching "Attaining Optimal Health in the 21st Century" every semester through Grossmont College, a course he designed to educate the public. He now teaches these classes at the Price-Pottenger Nutrition Foundation. He also gives related lectures and seminars to organizations throughout nation to promote a better understanding of health for the public. David's instructional videos on various aspects of holistic health and nutrition are sold throughout the United States, by the Price-Pottenger Nutrition Foundation (PPNF) and others.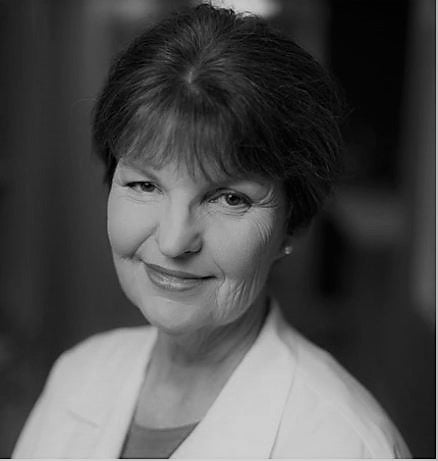 Dr. Rita Ellithorpe
Dr. Ellithorpe received her medical degree in 1982 from The Chicago Medical School/University of Health Science in North Chicago, IL. From there she completed her internship in family practice at Womack Army Hospital, Fort Bragg, NC in 1983. At Fort Knox, KY, she served as an emergency room staff physician, general medical officer and flight surgeon as Chief of the Aviation Clinic from 1983-1990. Dr. Ellithorpe is now the Founder & Medical Director, Tustin Longevity Center.
Dr. Ellithorpe is a graduate and guest faculty member of Capitol University of Integrative Medicine, Washington, D.C. since January, 2001. There she taught anti-aging medicine and natural hormone replacement therapy for women and men. She is a Diplomat of the Board of Anti-Aging Medicine as well as the founder and medical director of Tustin Longevity Center. A national speaker on the topics of Oxidative Stress and Anti-Aging, she also has published her research in several peer reviewed journals. She participated in cancer investigations with Dr. Stanislaw Bruzynski at his research institute in Houston, Texas and was later published as a co-author in literature describing his unique therapy. A staff physician and Director of Women's Studies at Whitaker Wellness Medical Clinic in Newport Beach, CA, she went on to help in the development of natural medicinal therapies at Great Smokies Medical Center in Asheville, North Carolina. Dr. Ellithorpe holds a second doctorate in integrative medicine focusing on health at the cellular level.
With a determined commitment to her patients' nutritional road to health, she regularly reviews modalities and documents results. This is done in an effort to share, through journal publications, research of successful interventions. Dr. Ellithorpe provides a practice rooted in a functional approach which integrates the best of standard, western medicine with effective, natural therapies.